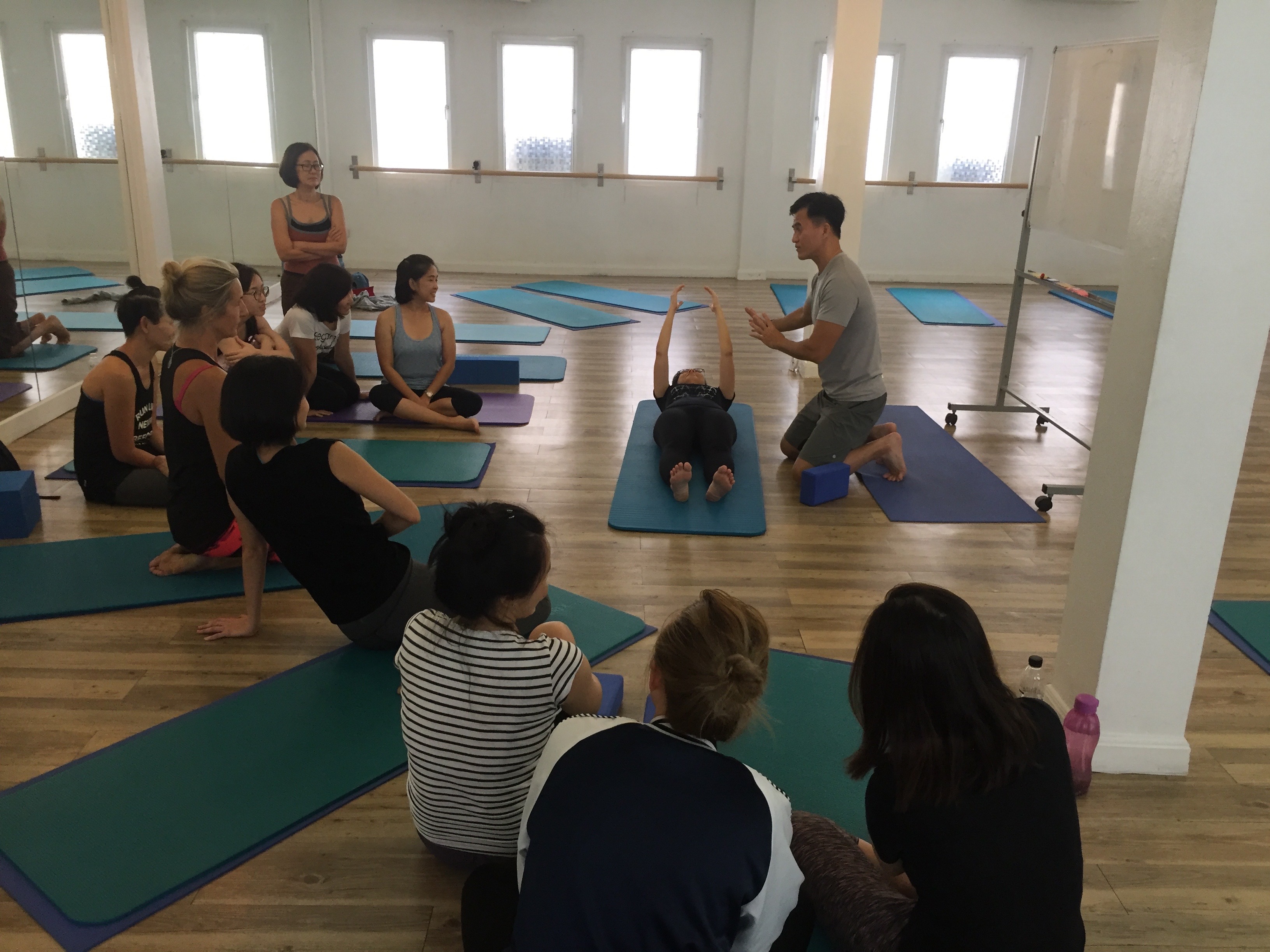 About the 12.0 3D PilatesCore Program
TCX RISK Management Course Detail
About the course
The Tai Chi X Pilates (TCX) program is a revolutionary corporate course in commercial management for improving executives' decision-making. This workshop is the perfect designated managerial program and a crossover capturing both the western physical Pilates method of exercise and the eastern philosophic Tai Chi exercise system. With this innovative combination, the training is full of substance and challenge, and arouses great interest for management professionals in a fun way. The Tai Chi component of this program has been simplified in order to facilitate easy learning.
TCX is a skill-enhancing program focusing on benefits that balance management and physical core improvement suitable for all corporate C-Level managerial executives. The enhanced skills can lead to a strong business team in negotiations, professional mediation and arbitration training.
RISK management is a defensive technical drill based on Tai Chi to resolve problems
R Reaction in intelligence
I Identify the hazard
S Solve the contradiction
K Keep the balance
Day 1
Aim / Program Objectives:
1. To understand the relationship between the Tai Chi philosophy how to relate it to our lives
2. To learn new ways to maintain a healthy working space with a strong spinal muscle through this training program
3. To learn and practice representative risk management theories
4. To demonstrate and understand the meaning of 'Tai Chi '
5. To find out how Pilates core training benefits the health of executives
6. To learn the use of Tai Chi power to improve living and working performance
7. To maintain a good dynamic balance system
Day 2
Aim / Program Objectives:
1. In-depth learning about energy flow and the use of leverage through the joints based on coordination and relaxation through Tai Chi
2. To be more interactive in core training for body balance
3. To learn how to be precise in the delegation of power
4. To explore the particular training in encounter mediation
5. To learn a meditation method for the healing of the parasympathetic system
6. To learn Tai Chi push-hand drills for problem-solving
7. Examine TCX principles for RISK management
Study Hours
6 hours x 2 consecutive days from 0900-1200 and 1400-1500
Participants
Maximum 20 persons
Award
Graduated students who meet the pass requirement will be awarded the 'Tai Chi RISK Management Instructor' certificate.
Organizer background:
ATFP is a Fitness Australia member and CEC accredited provider from Fitness Australia. We registered a Tai Chi X Pilates CEC program in 2017 and 3D Pilates CEC program in 2019 for fitness instructors to continue their professional study.
Speakers:
Mr. Tim Dalen BSc.Human Movement.BA.Management (Corporate Advisor)
Mr. Leung Chi Ming BSc. (Physical Therapist)
Mr. Chan Pak Kin BSc. (Radiographer )