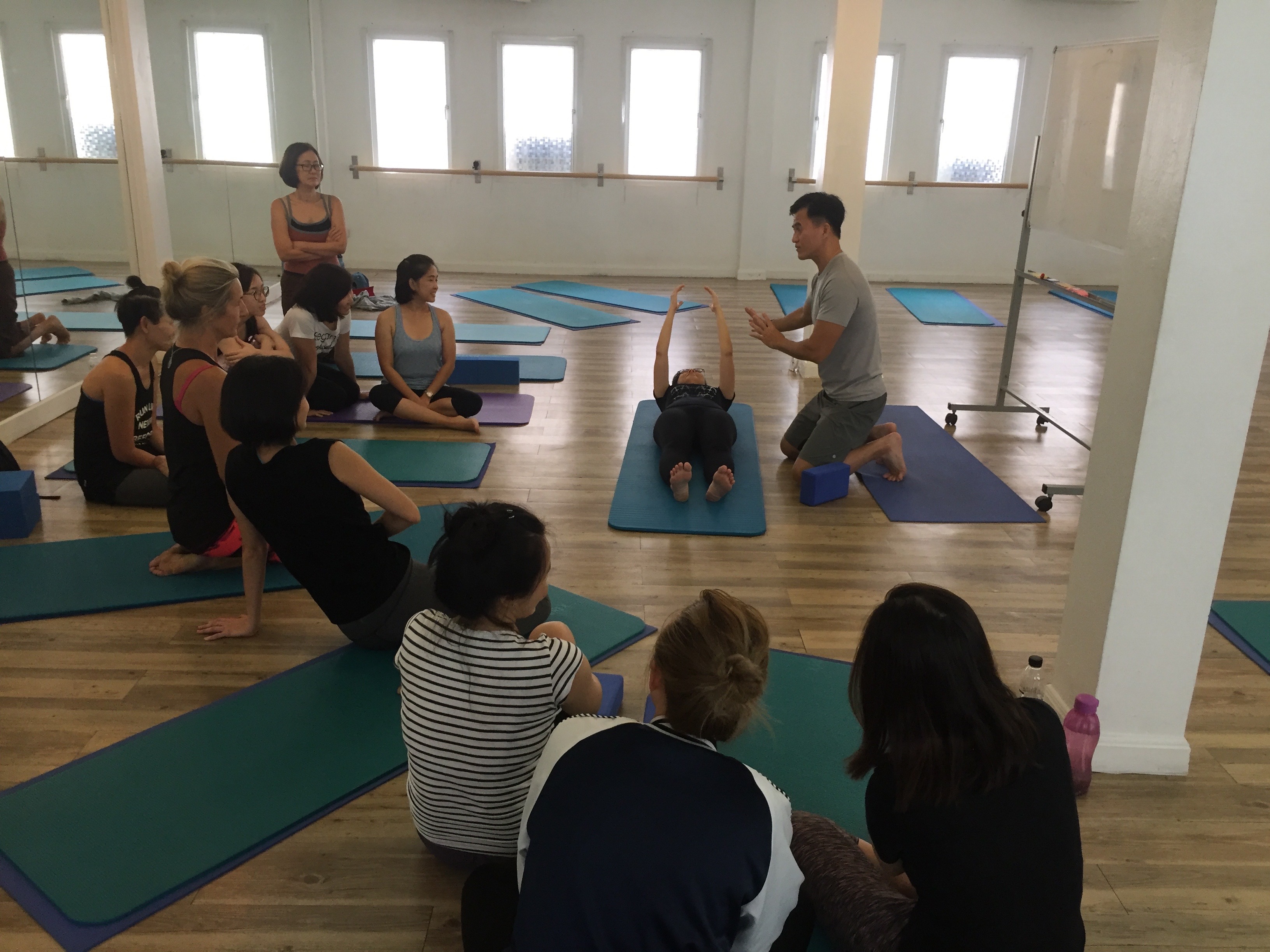 About the 6.0 3D PilatesCore Program
The 3D PilatesCore program is a revolution in the health and fitness industry. This Workshop is a perfect designated fitness program and a crossover capturing both the western physical Pilates method of exercise and the eastern philosophic Tai Chi exercise system. With this innovative combination, the training is full of substance and challenge, and would be arousing great interest and fun for fitness professionals. The Tai Chi component of this Workshop has been simplified to facilitate easy learning.
3DX is a skill-enhancing program focusing on body balancing and core improvement suitable for any high to low staff. The enhanced skills could beneficially be employed for rehabilitation purposes as well as healing chronic injuries of joints and body structure.
3DX Workshop carry 3 messages
1. It is a spiritual lesson.
2. It is a form of body balance.
3. It is a system of health and healing.
Aim / Program Objectives:
1. To understand the relationship between Tai Chi philosophy of exercise system and Pilates art of controlled movements
2. To learn a new training program to maintain healthy spine with a strong hip core muscle
3. To learn and practise several representative Tai chi Form, Stance and Pose
4. To demonstrate and understand the 'form' meaning
5. To find out the Pilates core training benefits to Tai Chi exercise
6. To learn the use of Tai Chi power to enhance fitness in daily life and sports performance
7. To maintain a healthy body in good dynamic balance
Time: 0900-1300 1400-1700 one day 6 hours CEC training Workshop
Tools: Rubber Band, Yoga Block, Fitball, Pilates Circle, Pilates Mat.Yoga Strap
0900-1000
Opening
Introduction of 3DX program and how it works for Core and applies in daily life
1000-1100
Group discussion to Pilates and sharing
Core Basic
Selective Mat work exercise proofing in eight principles
1100-1200
Decode Pilates and Tai-Chi energy in Five Elements
1200-1300
Experience in body balance after Mat-work
1400-1500
Contact – concentration – Connect – Core – control
1500-1600
Hip and Shoulder stability training program
Dynamic movement of 3DX
1600-1700
Prescription of chronic disease, conclusion of 3DX
*This program is approved by Fitness Australia and awarded to 3 CECs